Fires, vandalism, and natural disasters can force you to close your doors. Regardless of the cause, every day your business remains closed means a loss in revenue. At Blaze Restoration we understand the importance of acting fast and getting your commercial space opened back up as quickly as possible.
Large Loss Repair Process
As soon as you call, the Blaze Restoration team leaps into action. The process is simple, we:
Assess the damage
Provide an estimate
Remove the debris
Repair what is broken
Our goal is to provide a stress-free large loss restoration experience to help return your business to working order as quickly as possible.
Building Excellence Award
We recently received the Building Excellence Award for our work on a large loss project exceeding $500,000. Given out by the Building Industry Association of Clack County (BIA), this award celebrates quality, craftmanship, unique design features, and company safety records. BIA also takes staying on budget and completing the project on time into consideration when selecting award recipients.
Large loss can be devastating if not addressed quickly. The experts at Blaze Restoration are here to help, delivering high-quality and affordable solutions that are tailor-made to fit your needs.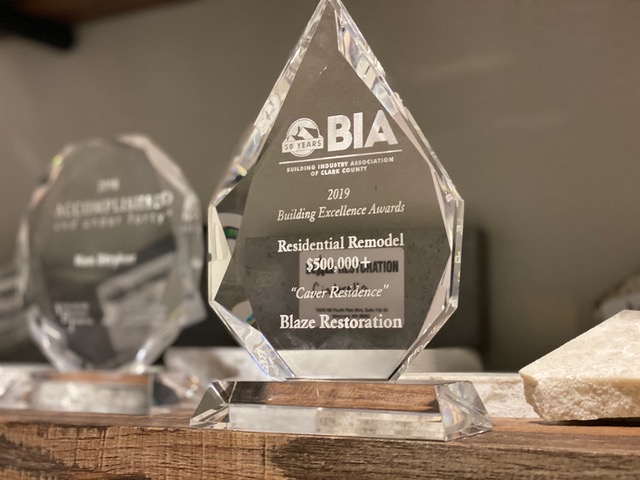 For more information about large loss restoration, give us a call today at (800) 464-1142 to experience the Blaze way.