Being a positive member of the community is a choice not a given.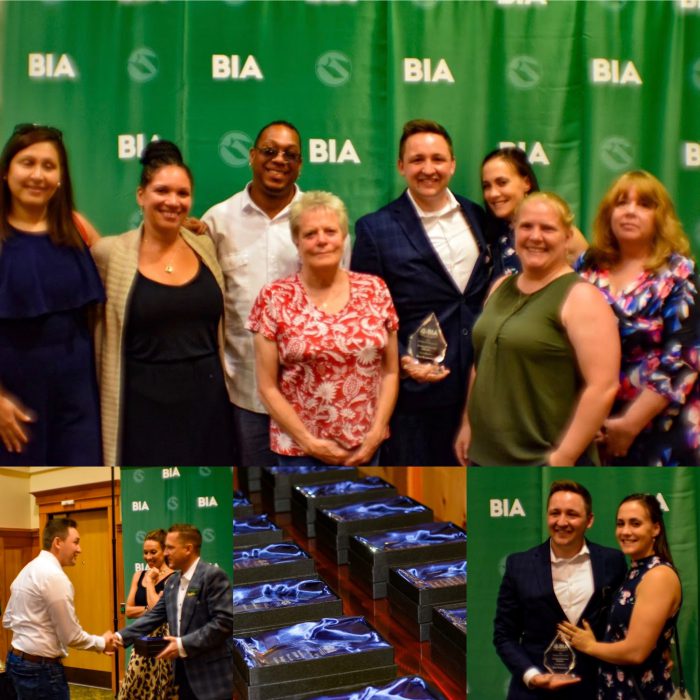 Building Excellence Award Winning Contractor
We are the recipient of 2019, "Building Excellence Award" for our large loss remodel project in Vancouver. This award was the most significant remodel award in scope, given out at the Building Industry Associations annual, Building Excellence Awards.
This award means so much as we are the only restoration contractor to have ever received this award. Our team of framers, designers, engineers, architects, subcontractors, and many more key workers came together to bring this dream project to reality. We also brought our clients home four months ahead of schedule, which to us, is the most crucial part.
Entries for the Building Excellence Awards are judged on quality craftsmanship, unique design features, company safety record, usage of BIA subcontractors & suppliers, and completion of a project on time and budget. We are an independent restoration contractor, so it's these exact traits that keep us growing. Keep us moving ahead.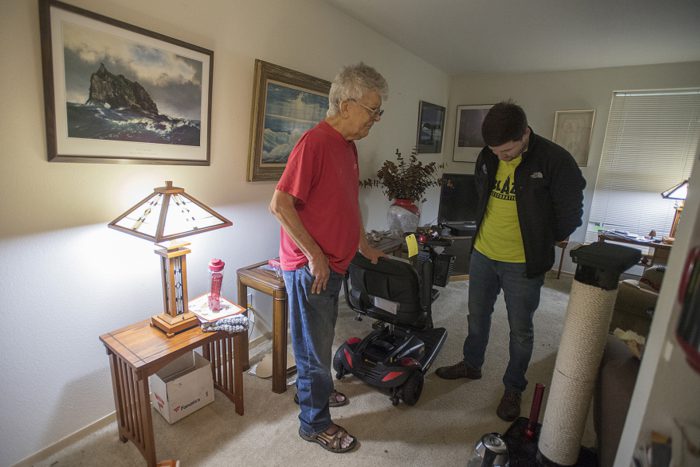 A Stolen Scooter Replaced
Vancouver resident Lynn Arthur was headed home from running a couple of errands when his electric scooter ran out of juice, and he had to leave it where it stopped. A short time later, it was gone — stolen.
After hearing about the sad news we coordinated a fundraiser to purchase Lynn a new scooter.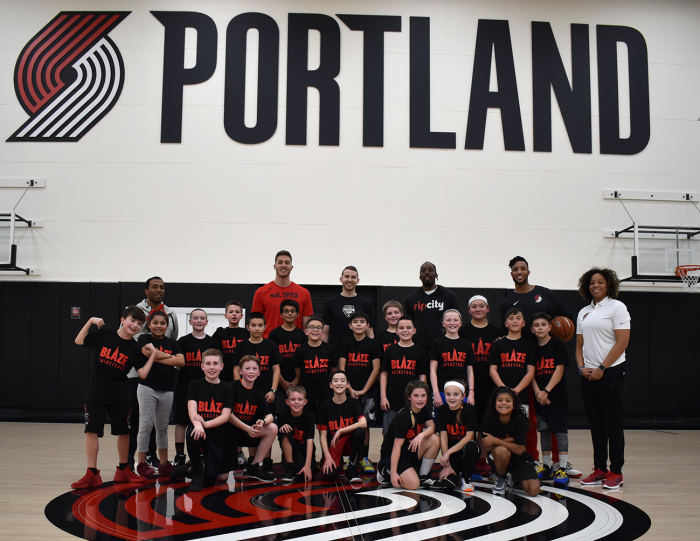 Trail Blazers Foundation
We partnered with two local non-profits and The Trail Blazers Foundation, to bring 20 kids from Clark County, WA, to the Trail Blazers practice facility in Portland, for a private clinic put on by current Trail Blazer players: Al-Farouq Aminu, Myers Leonard, Evan Turner, Nick Stauskas, and coaching staff.
Players and coaches worked with the kids on fundamentals, gave encouragement, signed shirts and memorabilia for the kids. After the clinic was over, we were given a private tour of the facility by Cheri Hanson, Vice-President, Team Relations. The feedback we received from not only from the kids but the parents and coaching staff was incredible. We are always looking for new and innovative ways to get involved with our local community.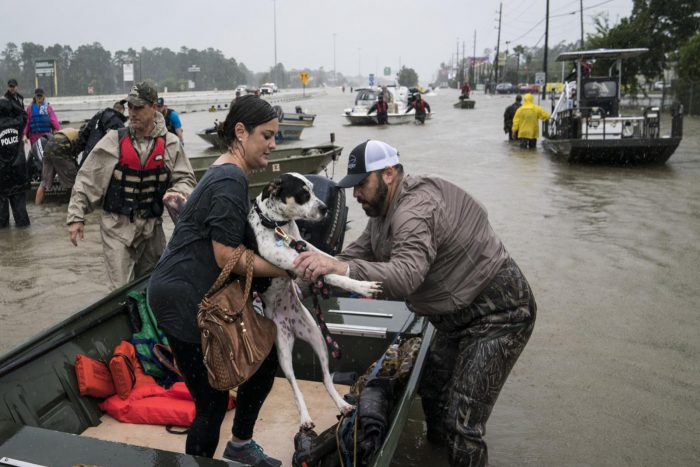 Hurricane Relief
Vancouver-based organizations and businesses mobilized to offer various forms of disaster relief for areas surrounding the devastation of Hurricane Harvey.
Blaze also made a financial contribution to the Habitat for Humanity branch of Puerto Rico, after the devastating Hurricane Maria hit the island in 2017. Our president, Ken Stryker, grew up in Puerto Rico, while his family was stationed at Fort Buchanan, a military installation outside of Puerto Rico's capitol, San Juan. Puerto Rico will always be a second home for Blaze.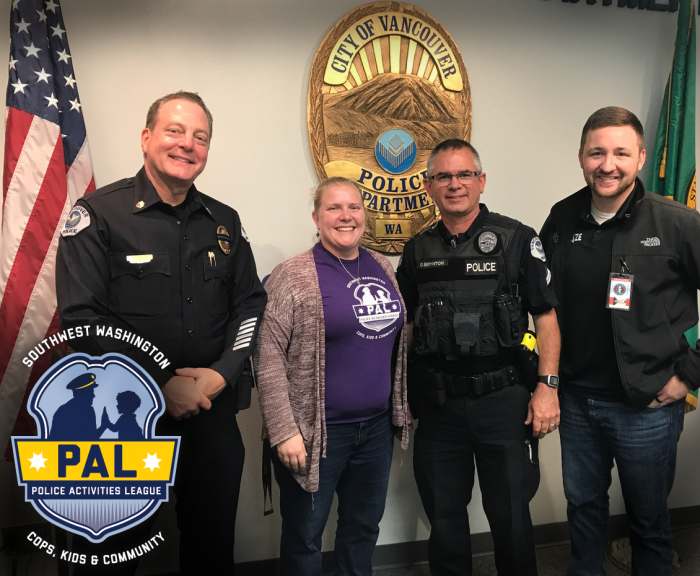 Police Activies League (PAL) of Southwest Washington
We are a proud corporate partner of PAL and strongly believe in everything this nonprofit stands for. The Police Activities League is a community organization, focused on making a positive impact on the lives of "at-risk" youth in our community.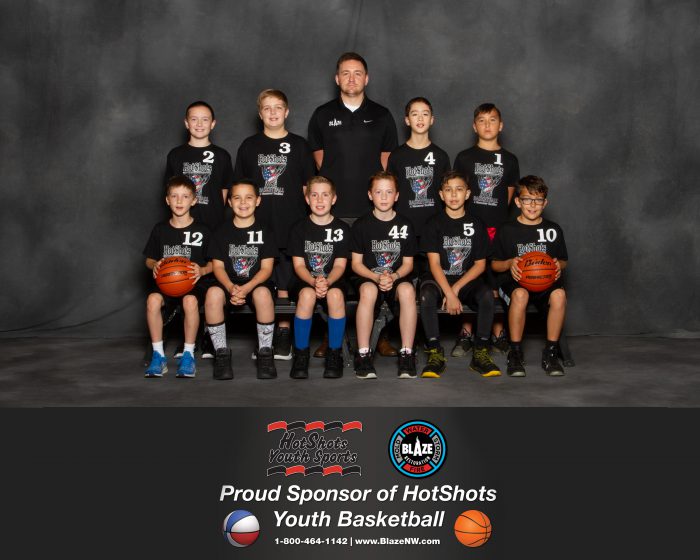 HotShots Youth Sports
We are proud sponsors of the HotShots Youth Sports Scholarship Program, which helps low-income families cover the costs with playing basketball. Our president, Ken Stryker, coaches a 6th-grade team, of course, named "Blaze."
Go Blaze!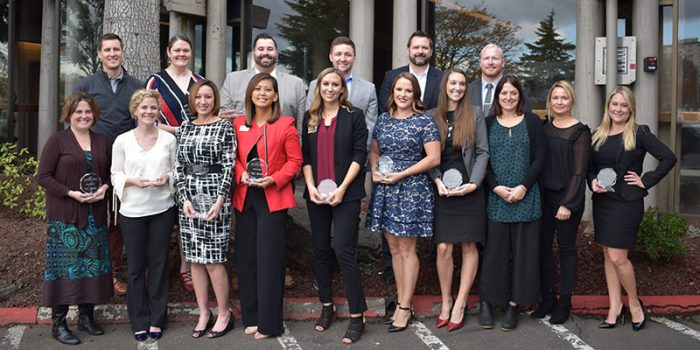 Accomplished and Under 40 Class of 2018
Our president, Ken Stryker, is part of the, Vancouver Business Journals, "Accomplished and Under 40" class of 2018.
"Mr. Stryker has proven to me to be a steward of our community and adept at running his small business in a marketplace filled with nation-wide powerhouses," said Matt Wiles, executive vice president of operations for Howco Distributing. "Not only does Mr. Stryker run a successful business in our community he also volunteers his time as vice-chairman of his neighborhood association."
Go Blaze!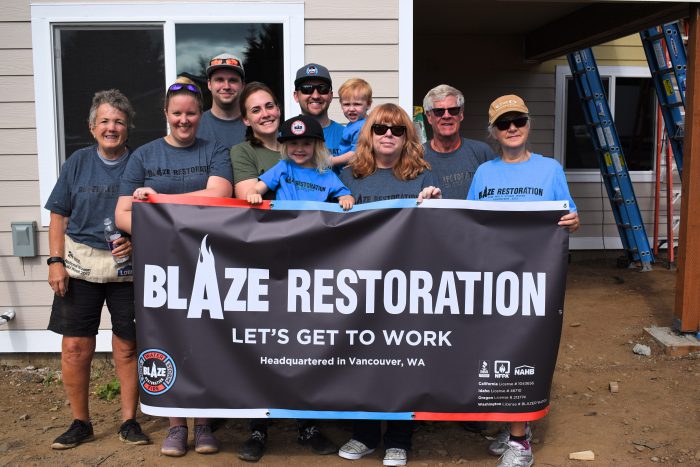 Habitat for Humanity
Every year we host a "Group Build" day with our local Habitat for Humanity, where we bring current, and former clients together with our team, for a fun-filled day, working to build a home for a well-deserving family.
Through volunteer labor and tax-deductible donations of money and materials, Habitat builds and rehabilitates simple, decent houses with the help of the homeowner. Habitat houses are sold to families at no profit, financed with affordable, no-interest loans. The homeowners' monthly mortgage payments are recycled into a revolving Fund for Humanity that is used to build more houses. We are proud to give back to this wonderful organization.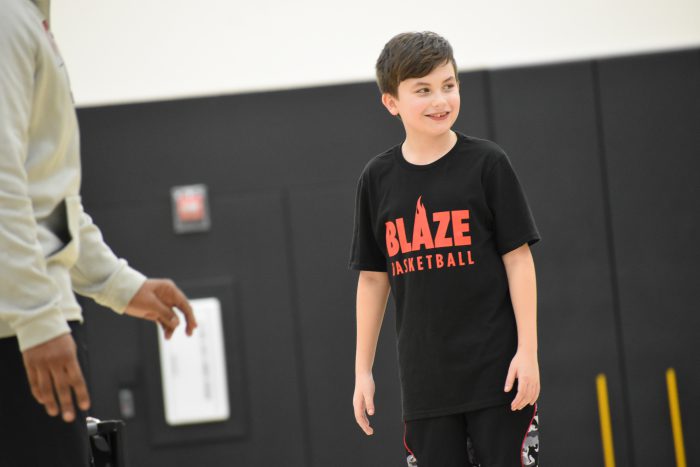 Blaze to Amaze Students
Every summer, we send one exemplary student from Clark County, WA to the annual, Damian Lillard, Summer Basketball Camp, hosted by the YMCA of Columbia-Willamette. This year, Izaya Jones, of Vancouver, WA, will be attending and representing, Blaze.
To nominate a student for next years, "Blaze to Amaze," please email, info@blazenw.com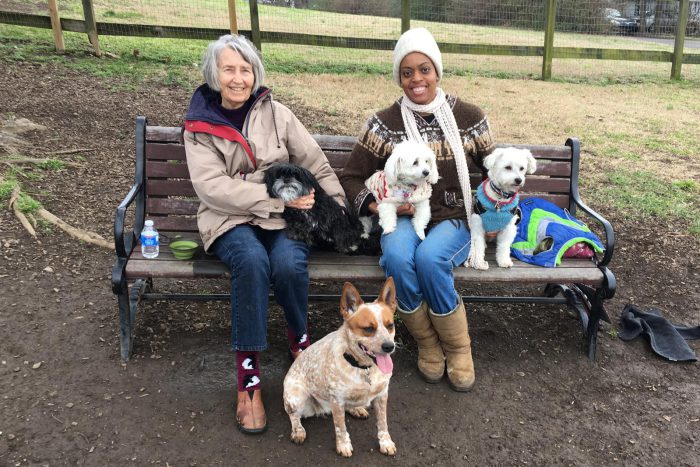 DogPaw, Off-Leash Dog Parks
We are a corporate sponsor of, DogPaw, a non-profit who creates and maintains off-leash dog parks in SW Washington. Dog parks are a vital part of our community's quality of life giving dogs and their people places to run, walk, play, and thrive. Getting outside with your dog will make you both happier and healthier!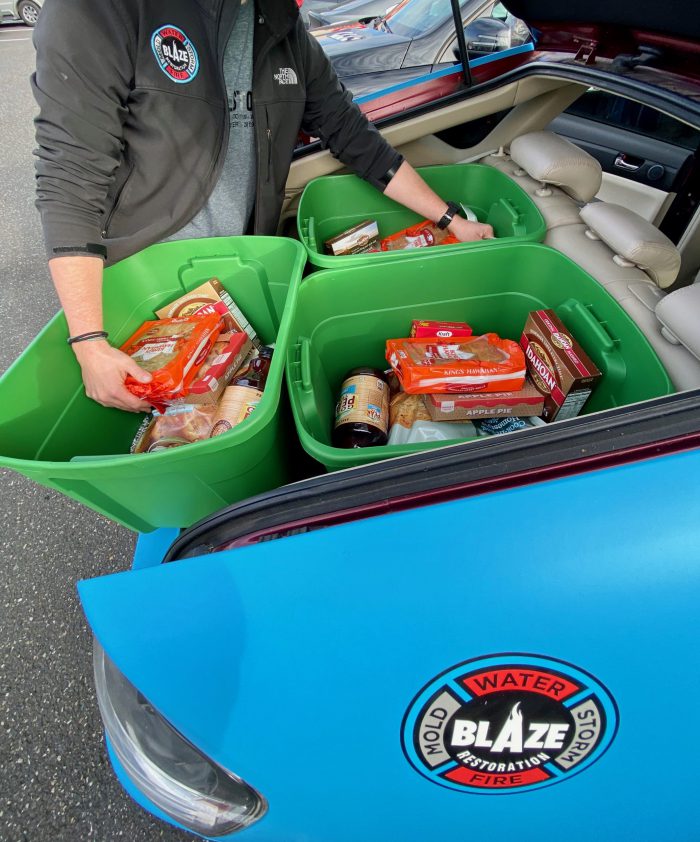 Glaze at Blaze
"Glaze at Blaze," is an event we started our first year in business. Every Thanksgiving, we ask the Clark County community to nominate family members who are in need of a turkey dinner. We will donate a turkey dinner (turkey, sides, drinks) to a nominated family and deliver them.
Do you know a special Clark County family we could honor this Thanksgiving with a meal? Simply contact us using the contact form on our Contact page. All nominations will be kept confidential, please include your name, phone number and the name, phone number and address of the nominated family.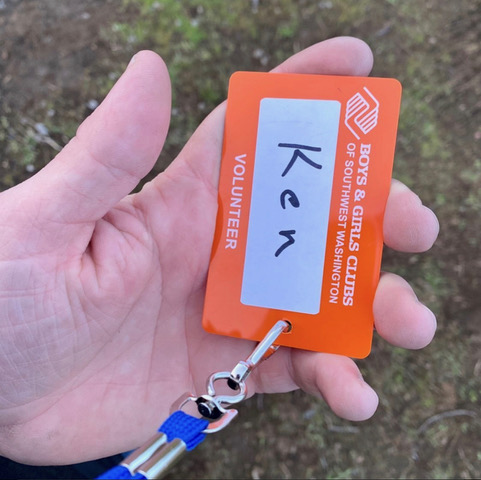 Boys & Girls Club
Our President, Ken Stryker, is a volunteer at the SW WA Boys & Girls Club in Vancouver. Ken spends time during the week to sit and mentor the kids at B&GC. According to Ken, "Volunteering your time is one of the greatest ways to give back to our communities." We are always looking for new and innovative ways to empower and grow our community.